Data Management
For The Furniture Industry
Accurate-Efficient-Scalable
Experience seamless data integration with our cutting-edge platform. Our solution simplifies complex processes, empowering diverse applications and driving unparalleled efficiency across multiple purposes.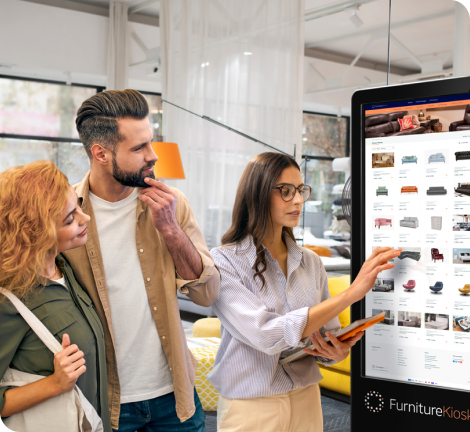 Introducing BigFurnitureData
..your multi-talented digital powerhouse in the furniture industry.
This comprehensive platform is an all-in-one solution, managing your product data with unmatched efficiency. It takes the reins of your DigitalAgent product presenter, bringing your products to life for reps and agents. It showcases your range at the BigFurnitureShow, powering your stand with FurnitureKiosk dynamic displays. It even takes care of your websites, ensuring your digital presence is always on point.
But that's not all. BigFurnitureData integrates seamlessly with your Retailer's EPOS systems and enhances their WebSystem websites too. It's hard at work powering your FurnitureBrochure and even curates content for the Big Furniture Group Printed Magazine.
With BigFurnitureData, we're actively driving the transformation of the furniture business, shaping the future one digital solution at a time.